Quebec City, April 7th 2021 – Geoselec (formelly La Geomatheque) is proud to announce a new partnership with the company Nearmap for the distribution of their aerial imagery in Canada. Founded in Australia in 2007, Nearmap is one of the ten biggest aerial survey companies in the world in terms of annual data collection.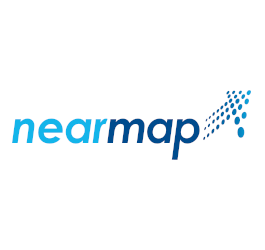 With this partnership,Geoselec is broadening its offer of aerial imagery products to the public. Geoselec's vast archive is composed of historical imagery dating as far back as 1960 as well as up-to-date data from renowned sources and providers such as Nearmap. "We are very enthusiastic with our new canadian partnership with Geoselec, they are a one-stop-shop for aerial imagery and renowned for their excellent customer service"----- Rob Stephenson, Strategic Partnerships, Nearmap
Geoselec's Offer
Such a partnership contributes to the positioning of Geoselec as the key player amongst Quebec and Canadian geospatial data ecosystem. It is the only entity taking on 4 distinct but complementary roles revolving around imagery:
Management of its own collection

: Geoselec owns and markets some historical content accumulated over the last 40 years, totalling more than 225 000 shots covering Quebec and Ontario.

Digitization of external collections

: Geoselec combines know-how and sophisticated equipment to offer high-end photogrammetric scanning of film-base photos. 

Management of external collections

: Geoselec offers the whole range of services for a complete management of physical and digital collections. By optimizing its team, work site and IT systems, Geoselec is able to provide transport, storage (physical and digital), scanning, indexing, providing access to, printing, duplicating, and shipping.

Online distribution and marketing

: Geoselec is also a "platform". Geoselec enhances the value of its own collection and that of its partners by making them accessible online. Its platform, based in the cloud, is designed so users can explore, find, select, and obtain the desired imagery (free or with a charge). Geoselec presents itself as a private or public distribution platform of digital content, either paying (E-commerce) or free (Open Data).
Nearmap digital products are indexed and made available on Geoselec's marketplace.
Nearmap Products
Nearmap products distributed by Geoselec are vertical orthographic images of high resolution (between 5.6 cm and 7.5 cm). Each image covers a 0.25 km2 area. 
In 2019 and 2020, Nearmap acquired high-resolution aerial data over 5 Quebec areas. To access this data on Geoselec's marketplace, you will have to search within one of the following areas and then select the format you want (either an orthorectified image or a georeferenced orthorectified image). 
Areas covered by Nearmap in the province of Quebec: 
Gatineau

Montreal 

Quebec 

Sherbrooke

Trois-Rivieres
Areas covered by Nearmap in the rest of Canada :
Halifax (NS)

Moncton (NB)

Barrie (ON)

Brandford-Paris (ON)

Kingston (ON)

London (ON)

Ottawa (ON)

Peterborough (ON)

St. Catherines-Niagara Falls-Welland (ON)

Toronto (ON)

Windsor (ON)

Winnipeg (MB)

Régina (SK)

Saskatoon (SK)

Calgary (AB)

Edmonton (AB)

Lethbridge (AB)

Red Deer (AB)

Spruce Grove-Stony Plain (AB)

Kelowna (BC)

Vancouver (BC)

Victoria (BC)
About Nearmap
Founded in Australia in 2007, Nearmap is one of the ten biggest aerial survey companies in the world in terms of annual data collection. Nearmap generates high resolution aerial imagery thanks to its own patented camera and processing software systems. Nearmap surveys urban areas in the United-States, Canada, Australia and New Zealand up to multiple times a year. Their content is available in real time on Geoselec Marketplace.
About Geoselec (formelly La Geomatheque)
Geoselec positions itself as the Canadian leader in digitization and distribution of historical as well as recent aerial photography. Through its e-commerce and online distribution platform, Geoselec is making accessible the imagery content of varied sources and partners (Nearmap, Gouvernement du Québec, Geoselec, etc.).