High resolution imagery | XEOS Imaging Inc.

XEOS Imaging is a company specialized in the acquisition and treatment of aerial photography and LiDAR survey, as well as in digital 3D twin city models and artificial intelligence development. The company is renowned for generating high-precision quality data.
The 3D city program implemented by XEOS Imaging aims to create a digital twin city with 5cm resolution, as well as a range of by-products such as true orthophotos, point cloud LiDAR data at 30pts/m2, oblique images, a high-precision digital terrain model, and a series of mapping layers extracted from the data.
You can order the true XEOS othophoto by browsing through our aerial photography catalog. Here is what you can expect:
True orthophoto tiles 500m X 500m (georeferenced or not, according to your needs)
Very high resolution of 5cm
Planimetrical precision of 5cm RMSE
Modified Transverse Mercator (MTM) projection, NAD83 SCRS
Example : Collège François-de-Laval, Québec, 2021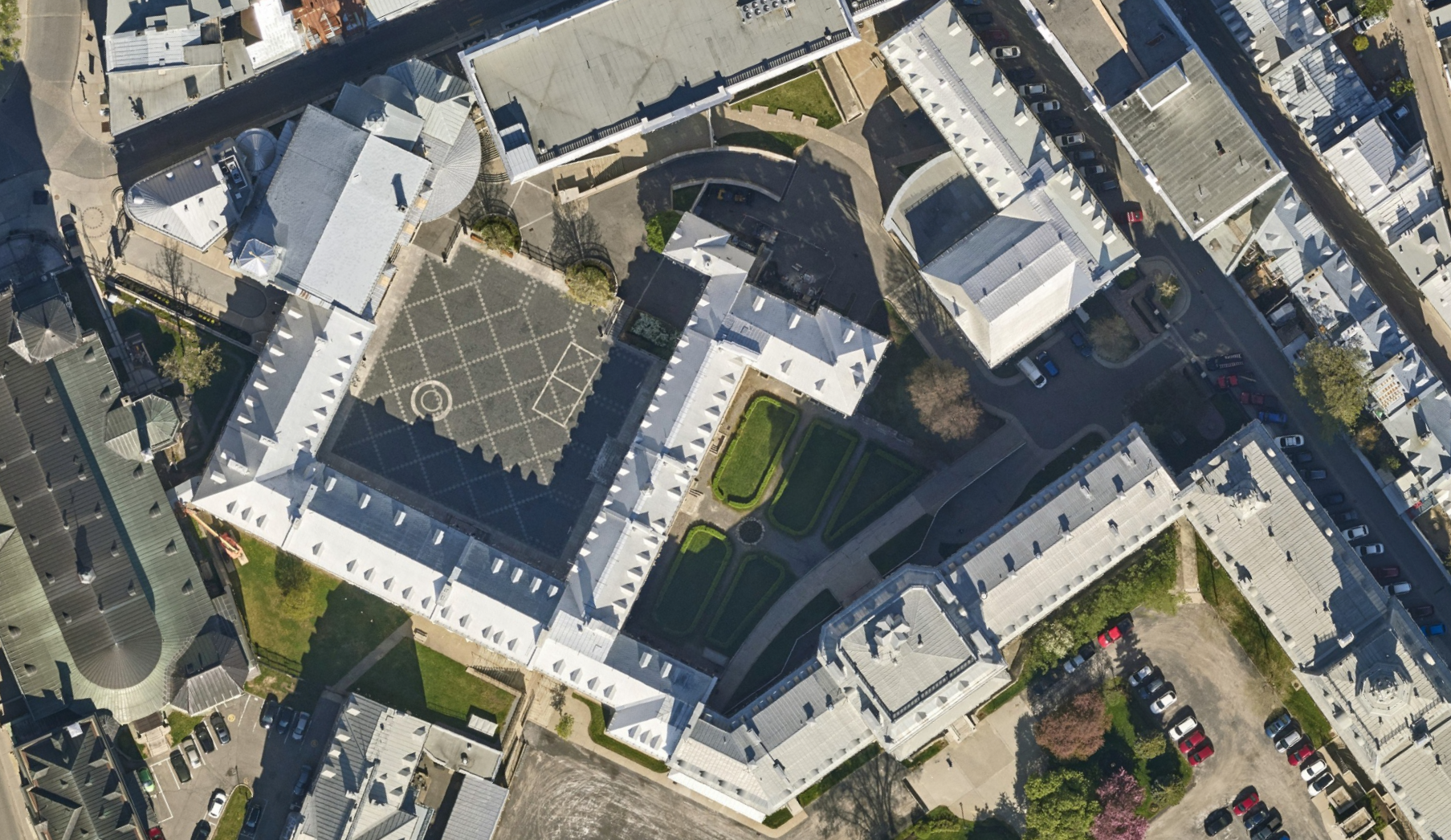 Geographical coverage of XEOS data
Baie d'Urfé (May 2022)
Beaconsfield (May 2022)
Côte-Saint-Luc (May 2022)
Dollard-des-Ormeaux (May 2022)
Dorval (May 2022)
Hampstead (May 2022)
Kirkland (May 2022)
L'Ancienne-Lorette (May 2021)
Laval (May 2022)
Montréal (May 2022)
Montréal-Est (May 2022)
Montréal-Ouest (May 2022)
Mont-Royal (May 2022)
Pointe-Claire (May 2022)
Québec (May 2021)
Saguenay (May 2022)
Sainte-Anne-de-Bellevue (May 2022)
St-Augustin-de-Desmaures (May 2021)
Senneville (May 2022)
Wendake (May 2022)
Westmount (May 2022)
Product advantages 
Access high-quality, recent data at 5cm resolution
Choose only the sector you are interested in