Archive conversion to a complete and lossless digital collection.
Geoselec combines its unique know-how with the largest equipment park in Canada for the scanning of historical aerial photographs on film.
Scanners and related equipment
Geoselec have accumulated over the years and maintained an unrivalled quantity of high-performance scanners. Geoselec is the biggest owner and operator of Wehrli & Associates LLC. scanners in North America. Geoselec operates eleven (11) RasterMaster scanners working on digitizing collections of various sizes.
Geoselec is constantly testing new technologies in scanning. Customers are the first to benefits from those innovations when they meet the level of production and excellence of Geoselec.
This is why Geoselec has also become the Canadian distributor of high performance GeoDyn Technology scanners.
Scanning project preparation
A successful scanning project is as much about handling and preparation than the digitization itself.
Historical aerial film has irreplaceable value. This is why it is so important to be aware of safe and proper film handling techniques:
Scanning plan (count, priorities, metadata, dealines, operations)
Custom made heavy-duty transport cases
Vast concrete vaults for secure and long-term aerial film storage
Expertise specific to acetate base films
Testing for acetate degradation in individual films
Thorough film inspection, cleaning and repair
Scanning of aerial photography (digital conversion)
We adapt our large production capability in order to meet your needs and deadlines. Our goal is to find the best compromise between optimizing your budget and preserving the most detail in your images.
Dedicated staff with more than 30 years of experience
State-of-the-art scanning and post-production techniques
Multiple calibrated photogrammetric scanners
Resources assigned to quality control and metadata recording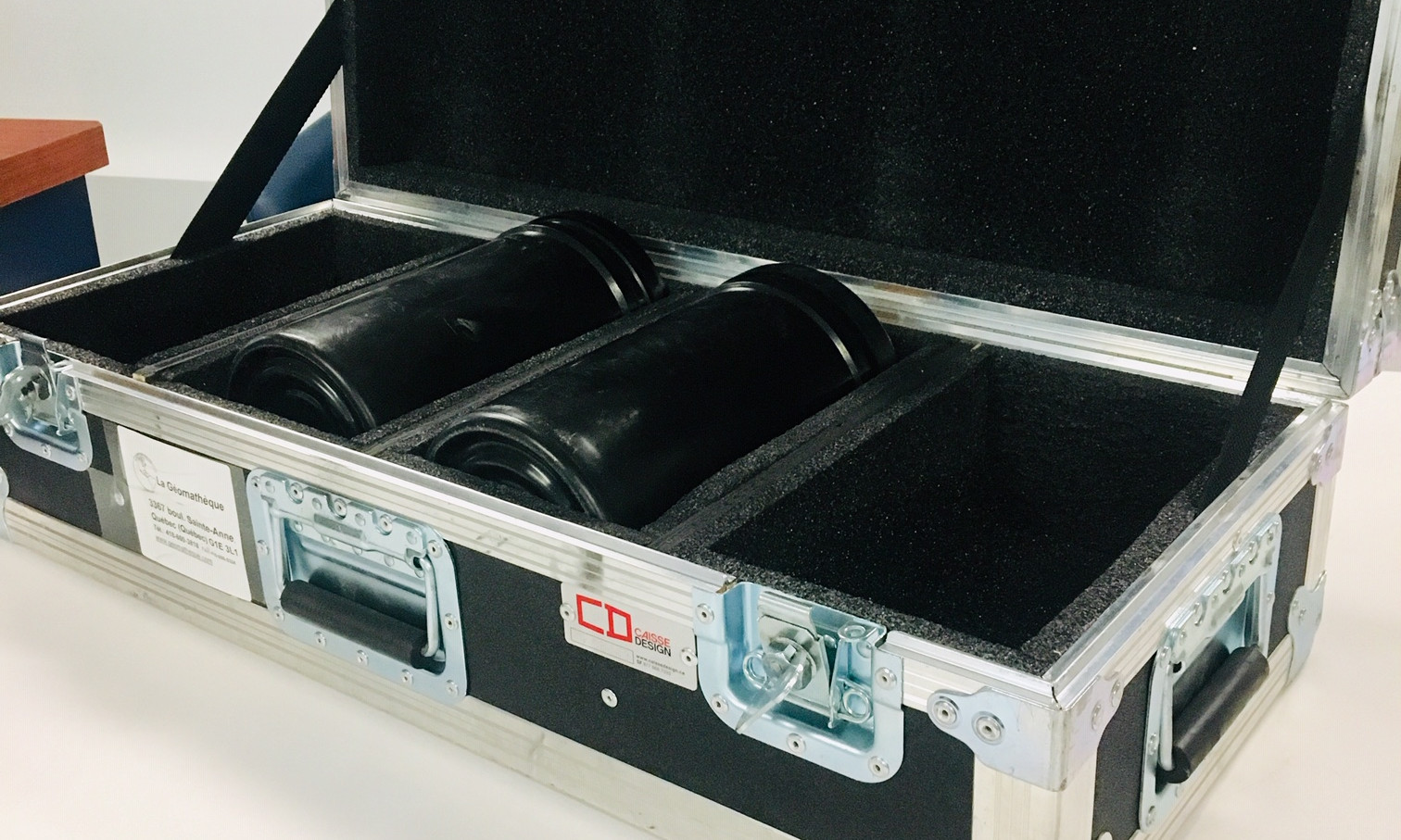 Custom made heavy-duty transport cases for aerial photographs
Aerial film roll cleaning (removal of dust and dirt)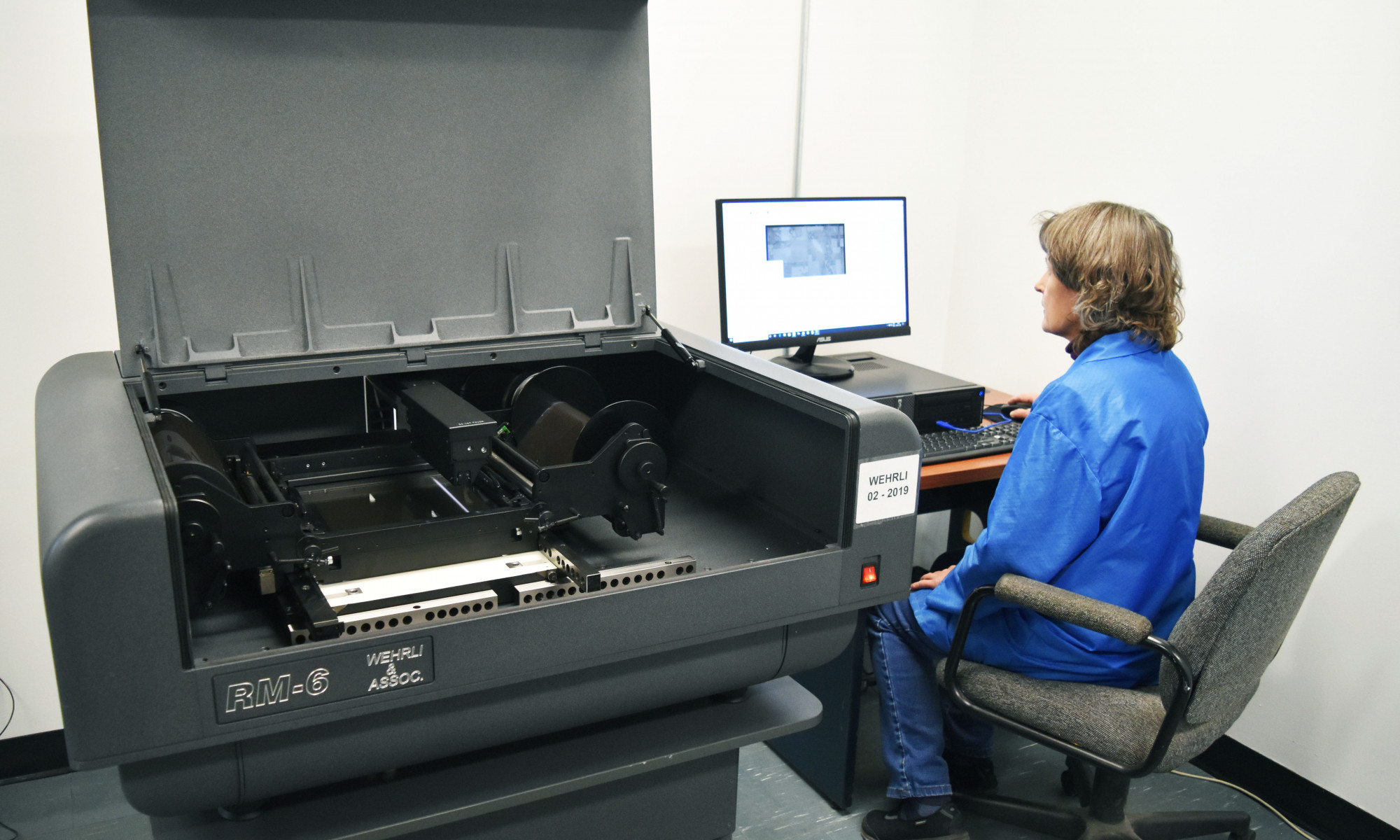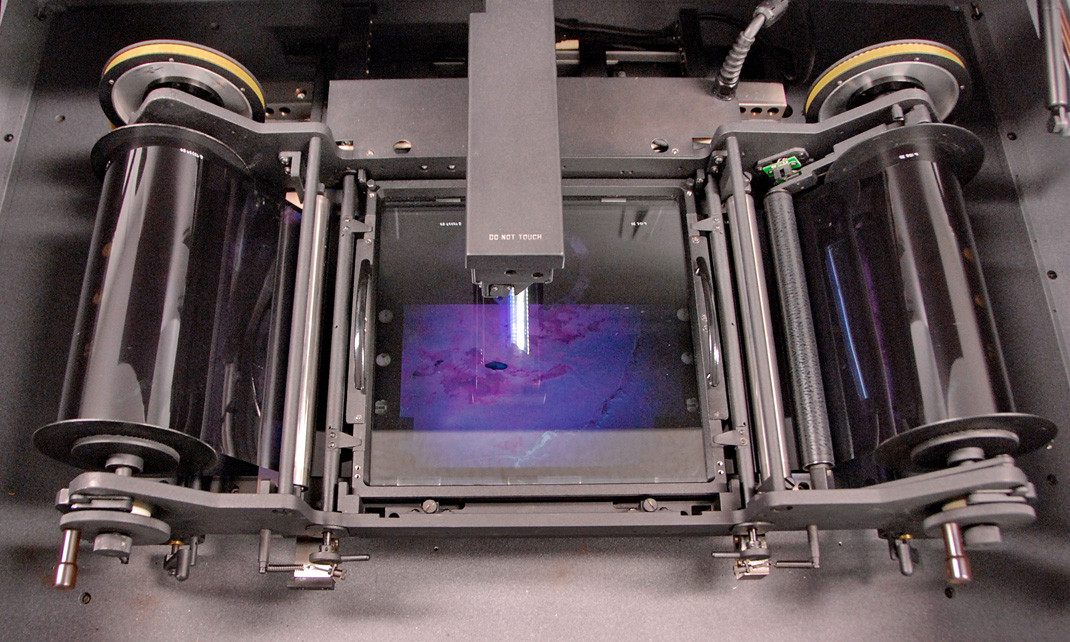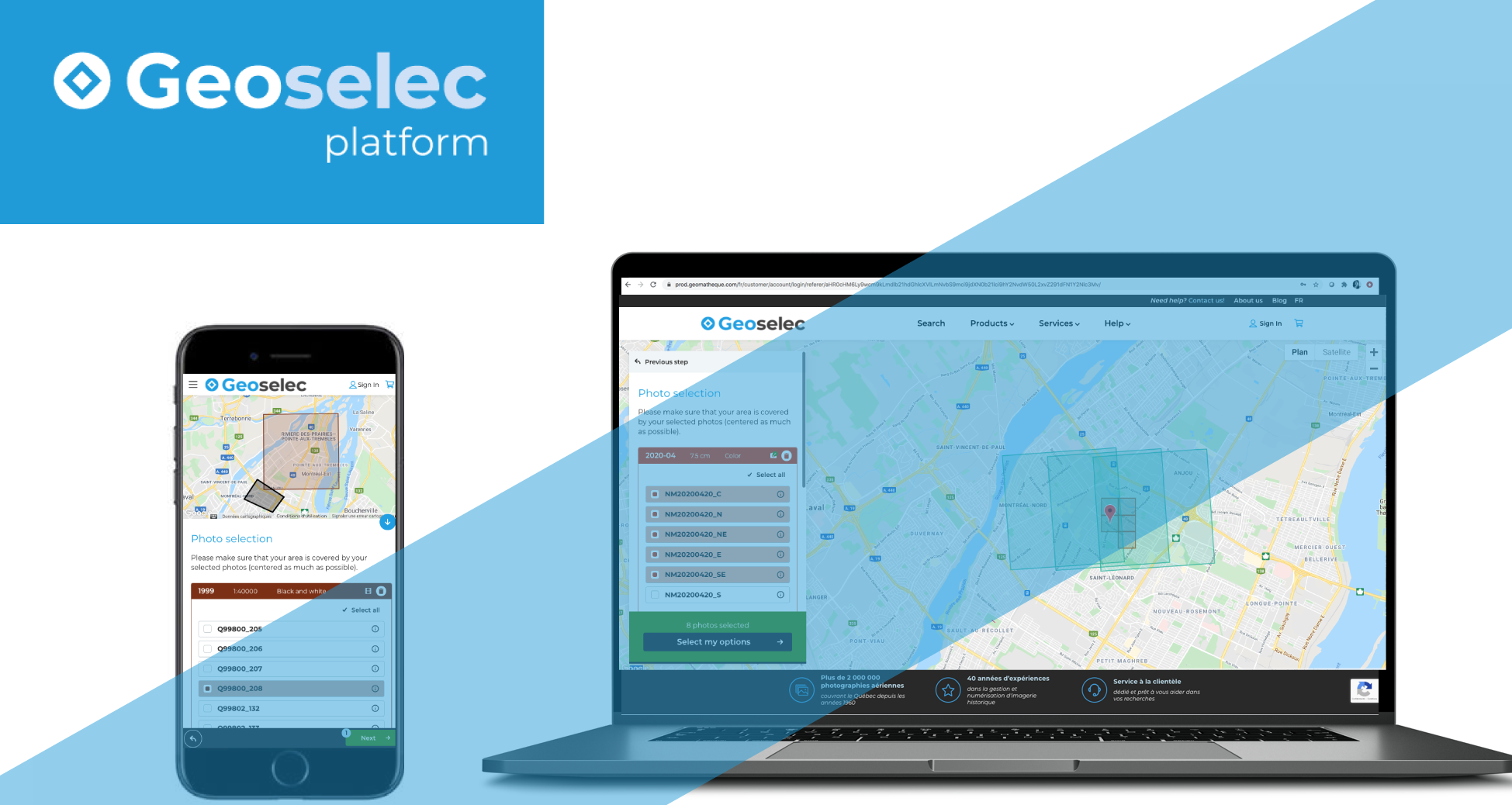 Web solution to make your images more accessible
How do I distribute my archives of aerial photos once they are scanned?
Geoselec offers two options: Distribute your images via our popular marketplace or, according to your particular needs, via an adaptation of our web platform. Geoselec platform is dedicated to the distribution and selling of historical and recent aerial photographs.